Manufacturer of Optical Measuring Instruments
Flagship Products
☆Newly developed☆ SURFACE STRESS METER Model: FSM-6000X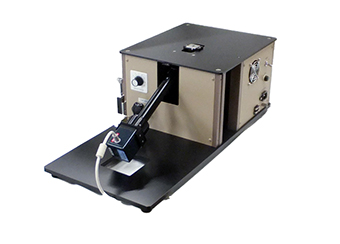 Measures glass surface stress and depth of layer optically.
The original calculation algorithm achieves accurate measurements.
Be improved in various aspects compared to previous FSM-6000LE, e.g. prevent immersion liquid from soiling a machine by mean of the advanced prism,the electrical dimming is adopted by the machine.
model: FSM-6000X Catalogue
Scattered Light Photoelastic Stress Meter Model:SLP-1000/SLP-2000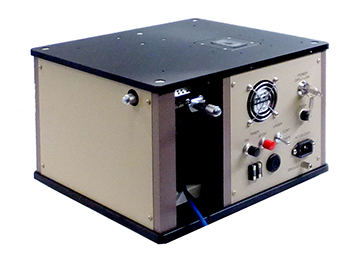 Enables to measure stress distribution of chemically strengthened glass in ion exchanging between Lithium-ion and Sodium-ion (Li+ → Na+) .
Distribution of refractive index in glass doesn't have influence on a measurement result.
Available for measuring glass having a curvature.
10um diameter of laser beam achieves pinpoint measurement.
Stress profile from the top surface to inside glass is described by the data synthesizing between SLP-1000/2000 and FSM-6000.
model: SLP-1000 Catalogue
model: SLP-2000 Catalogue
SURFACE STRESS METER handheld type Model: FSM-7000H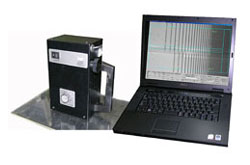 Suitable for measuring surface stress of a large glass plate.
Built-in camera
Improves data certainty and stability for a measurement.
Power supply is provided from a USB in the computer.
In order to measure surface stress for a chemically strengthened glass,FSM-6000 has been widely adopted by a lot of our users. Especially,FSM-7000H was developed based on the request which is to do a measurement for a larger thermally strengthened glass with a smaller and lighter machine,automatically.
model: FSM-7000H catalogue